Reimagine Dallas: A Transformational Opportunity for the Kay Bailey Hutchison Convention Center & Fair Park
9/30/2022
12:00 PM - 1:00 PM Central
Reimagine Dallas: A Transformational Opportunity for the Kay Bailey Hutchison Convention Center & Fair Park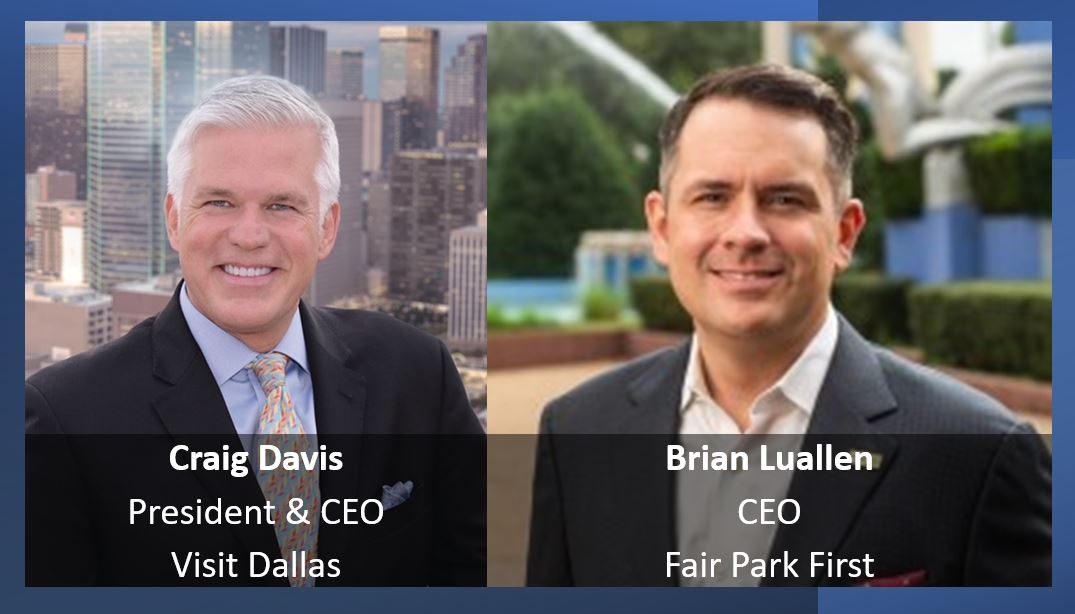 In November, the Dallas voters will decide if the city should raise the hotel occupancy tax by 2 percent. It has been supported, without burdening taxpayers, it's a great way to pay for a new convention center and improvements that Fair Park desperately needs that include restoring several buildings, including the Cotton Bowl, the Automotive Building, the Centennial Building, the music hall, and the Coliseum. Join us as we hear Craig Davis and Brian Luallen discuss how this passage could reimagine Dallas.
Friday, September 30, 2022
Registration: 11:30
Program: 12 noon - 1:00 pm
Arlington Hall
Members and guests are welcome. Table sponsorships are available.
Thank you to our annual sponsors!
Arlington Hall
3333 Turtle Creek Blvd., Dallas, TX 75219

return to Dallas Friday Group